Effective agency and regulatory compliance
Synergy can help bring your company into compliance, satisfying the unique challenges that drive your specific business. Your QMS— whether internal, customer or regulatory driven— can include all the quality tools expected and required by your organization, your customers and the regulatory agencies (such as FDA, FCC, CSA, CE and UL).
Combine the QMS with product data and lifecycle management (PDM/PLM) to efficiently integrate cross-departmental effort and maximize the return on your investment.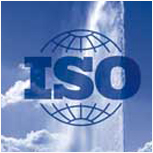 Areas of expertise
Regulatory agencies requirements compliance
National testing lab support
Submission support for FDA, FCC and other special agencies
Design control