From prototype to mass production
Your company's success relies on having efficient business processes and effective development of complex information assets including product designs, manufacturing documentation, and regulatory submissions.
Synergy Technology uses Windchill from PTC and EPDM from SolidWorks to provide product data and lifecycle management. Often these PDM/PLM capabilities are available only to large corporations. Now, small and medium sized companies can enjoy the sophisticated features and power of world-class PDM/PLM. Synergy can provide you a hosted solution, or help implement your own PDM/PLM as a dedicated in-house system.
Call on Synergy to help you streamline product development processes and deliver superior products.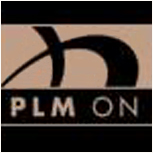 Areas of expertise
Product development
Collaboration
Design review
Product release
Vaulting
Data retrieval
Check-in/Check-out
Change management

Revision control
Product structure
Bills of material
Access control
Configuration management
Visualization
Workflow